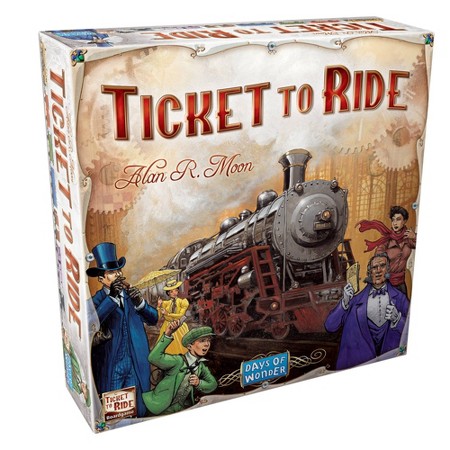 UPDATE: The 20% off coupon code has now expired, but the buy 2, get 1 free deal is still running.
Remember when I told you Target would be offering FREE shipping with NO minimum purchase required, well it's begun! To top it off this week Target is offering Buy 2 Get 1 free on video games and board games.
Here's a hot deal I worked up for you…
Add the following games to your cart:
Ticket to Ride – $35 89
Pie Face – $14.99
Jenga – $9.99 (automatically FREE with Buy 2 Get 1 Free promo)
Use Coupon Code: KIDSGIFTS for 20% off all 3 games! ($10.20 in this case)
Final Price: $40.78 shipped!
There are many other ways you can work this promo, this is just an idea and we LOVE the game Ticket to Ride!  Let me know what else you come up with in the comments.